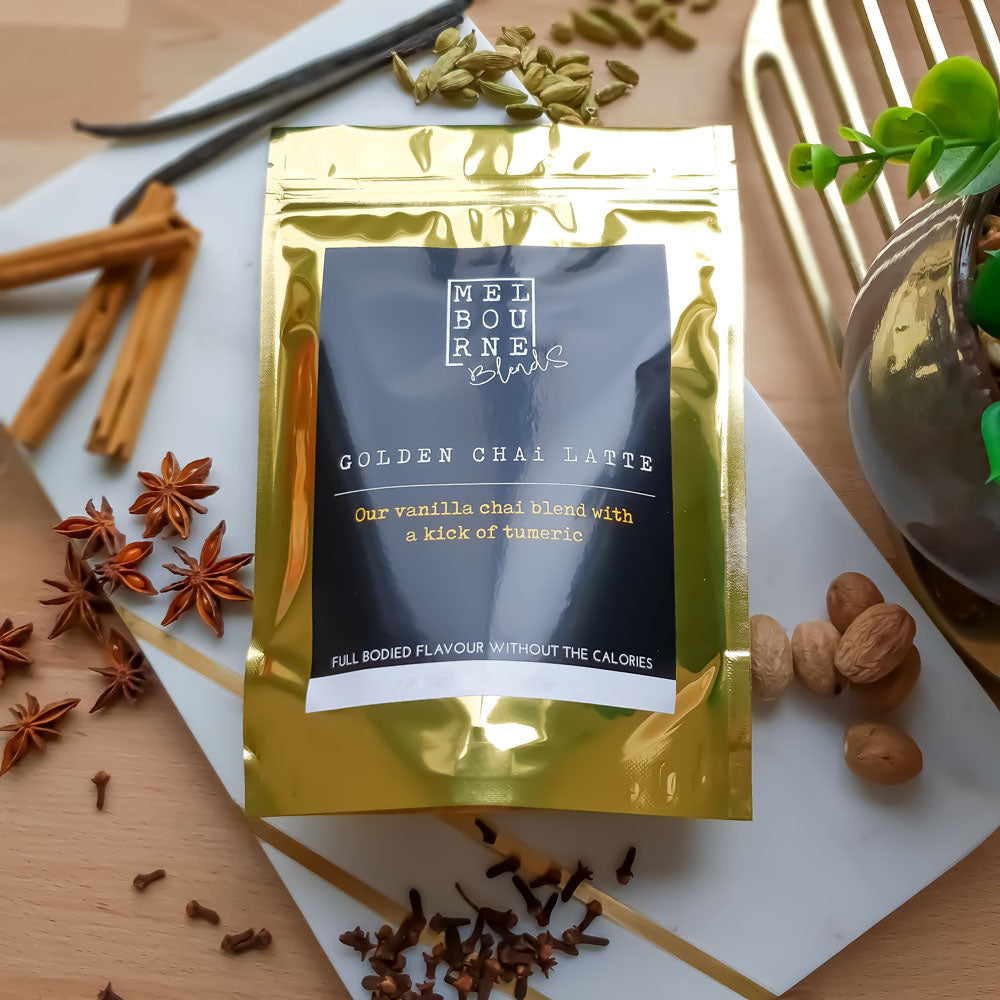 Chai Latte - Turmeric Chai Latte powder
$15.00 $17.00
0.9 grams of sugar per serve 
Under 4 grams of carbs per serve 
No need to brew, simply add 180ml of hot water
Only 23 calories per serve with the added goodness of turmeric 
Spices: turmeric, cinnamon, all spice, cardamom, nutmeg, vanilla, ginger and clove
Made in Australia from at least 90% Australian Ingredients
Product overview:
This amazing blend has a low calorie and carbohydrate count, while also including that much-loved turmeric addition and yes you guessed it, no added sugar. Golden in colour, this impressive instant Chai blend is creamy, sweet and very convenient - just add hot water.
Don't like sugar, no problem. Like sweet drinks, perfect! Just because we have added turmeric doesn't mean we have changed our great flavour… because we haven't!
Surprise your friends and family with this luxurious blend that will definitely be the centerpiece of your discussion. Don't forget to tell them where you got it from!


Directions for use:
Simply add 4-5 heaped teaspoons into 180ml of hot water.
No need to strain, no need to wait - Drink straight away!
Hot tip - Great to add into your shakes or desserts. Give it a go and don't forget to post your creative creations on Instagram and tag us... we would love to see them!