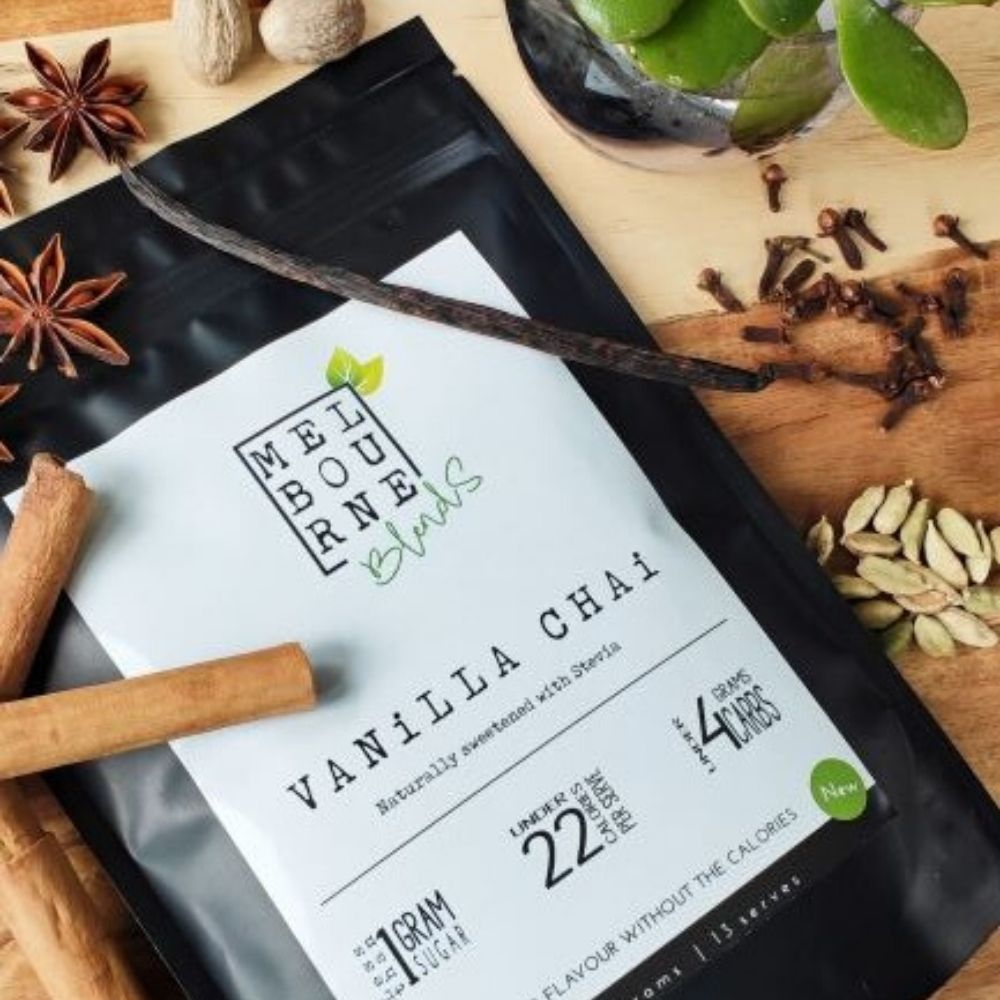 Chai Latte - Vanilla Chai Latte powder
$15.00 $17.00
Less than 22 calories per serve 
Less than 1 gram of sugar per serve
3.3 grams of carbs per serve 
No need to brew, simply add 180ml of hot water
Sweetened with Natural Organic Stevia
Spices: cinnamon, all spice, cardamom, nutmeg, vanilla, ginger and clove
Made in Australia from at least 80% Australian Ingredients
Product overview
This full-bodied Chai latte has the lowest calorie and carbohydrate count across all of our blends while still being indulgent and sweet (with no added sugar).
Our instant vanilla Chai latte is so creamy and smooth, with no need to add any extra milk, making it very convenient for travel, work or even a quick sneaky drink in bed.
A staple in everyone's pantry and a great addition or alternative to the traditional Chai mix, our blends are easy to drink with no need to brew, strain or remove tea leaves from your cup.
Directions for use:
Simply add 4-5 heaped teaspoons into 180ml of hot water.
No need to strain, no need to wait - Drink straight away!
Hot tip - Great to add into your shakes or desserts. Give it a go and don't forget to post your creative creations on Instagram and tag us... we would love to see them!